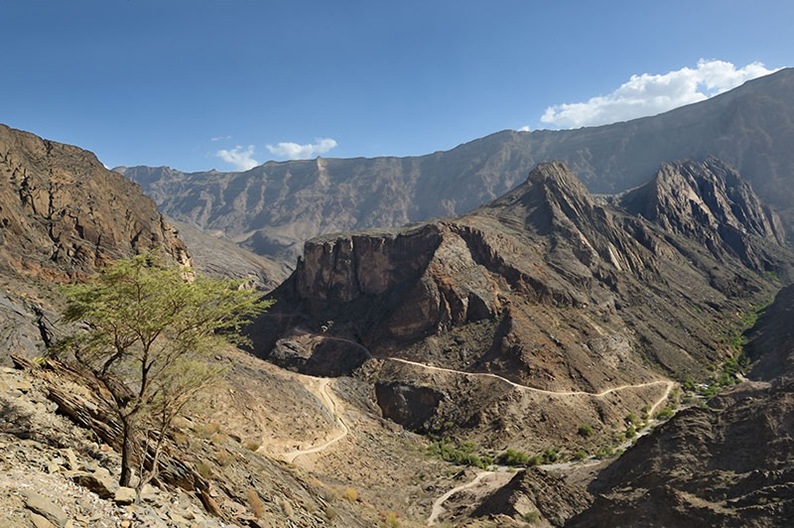 From now it's a fantastic roller coaster through the gorgeous trails of the Al Hajar. It goes up, then up some more, sometimes in very very steep fashion, and back down again. Mostly untouched, preserved, raw, surreal, grandiose…
By Mid-afternoon I'm back down in the valley heading towards Nakhal and it's famous fort. But rain is here again and falling pretty hard. This makes me glad I'm now on a road and no longer up in the mountains climbing the technical trails of this morning. Lucky timing !
I'm cutting short the visit and stretching the tarmac all the way to Muscat, the capital.