Muscat is the first "big city" I see in Oman. Might be the only big city in Oman, really. It's getting dark fast and I'm not sure yet where to sleep. My first intention is to park by Sultan Kaboos Mosque, but the parking is closed at night to keep out people like me. My next attempt is the beach. There are several and I begin with the most obvious one. Not sure of its name, but it's popular even this time a year. Probably nobody come here during the day, but as the night falls, it's getting more lively. Let's not forget it's the week-end. Soon it becomes way too popular for me. I'm tired and need the sleep. Music, people enjoying themselves is great. But it's getting late and there is no sign of them wanting to go home. It's my fault. During the summer month people live at night, when it's cooler. I should have remembered that and picked a more isolated spot. I have just been too long in the middle of nowhere and forgot about the normal routine of modern local society !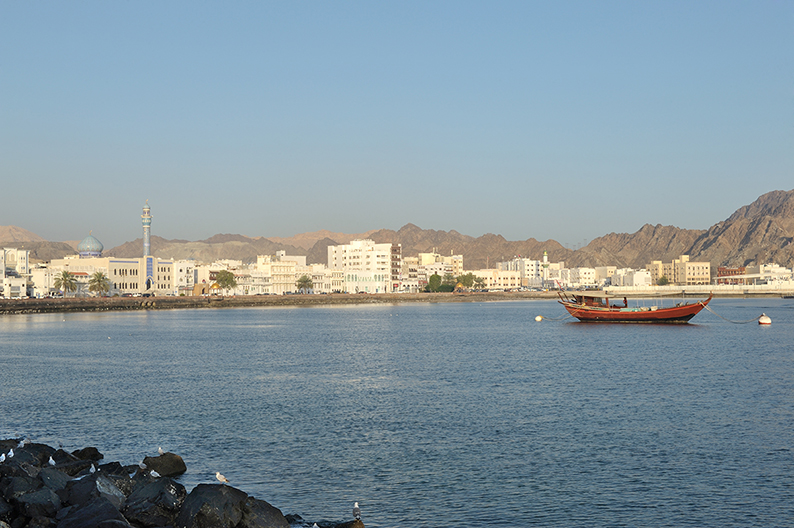 I find a new spot on a less popular beach. Much better. I'm now ok with the heat. I have acclimated. Sort of. And the small breeze from the ocean is enough to make this comfortable. Sort of.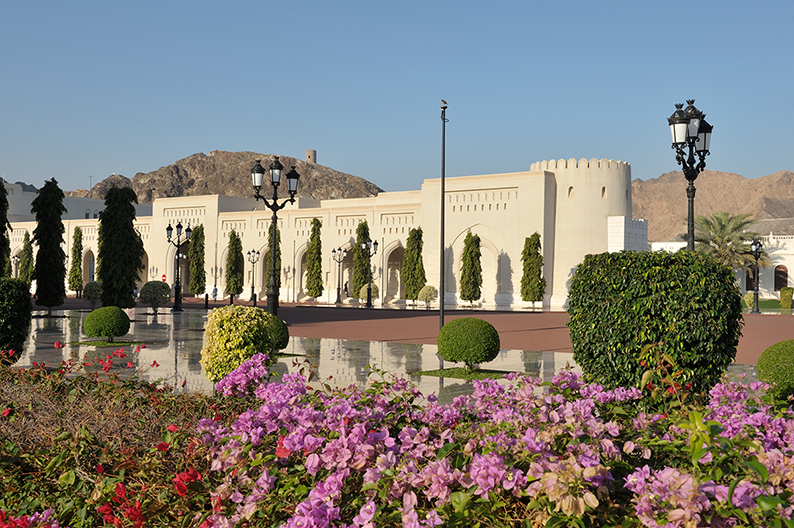 By morning I'm in Muthra, the old town, and its government buildings. All white and pristine. But the visit is short as you can't get inside any of them, and new mountains and wadii awaits me. Not even taking the time to go back and visit the mosque. I'm too excited by the idea of reaching the Eastern Hajar. A part of the range I have yet to explore.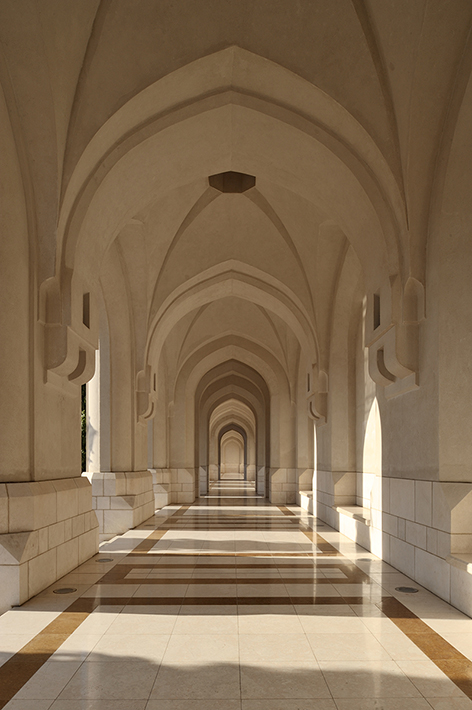 En route.