I can say today that I know the Western part of the Al Hajar mountain range pretty well. I have been there quite a few times, and from Musandam to Muscat, ventured alone on most of the major trails. Got lost a lot, which in my book is a good thing, met wonderful people along the way, and consider it to be my favorite place in Arabia. (My wife tells me that I have seen nothing till I have been to Yemen, but considering the situation there these days, might be a while before I can confirm.)
Now, If you have a Western Al Hajar, it means there is an Eastern Al Hajar as well. But somehow, I have yet to go there despite all my previous trips to Oman. Each time I went to Oman before, I stopped in Muscat. Blame it on the lack of time, or else, but not once have I had the chance to explore the other side. Is it different, is it the same, same same but different ? Let's see !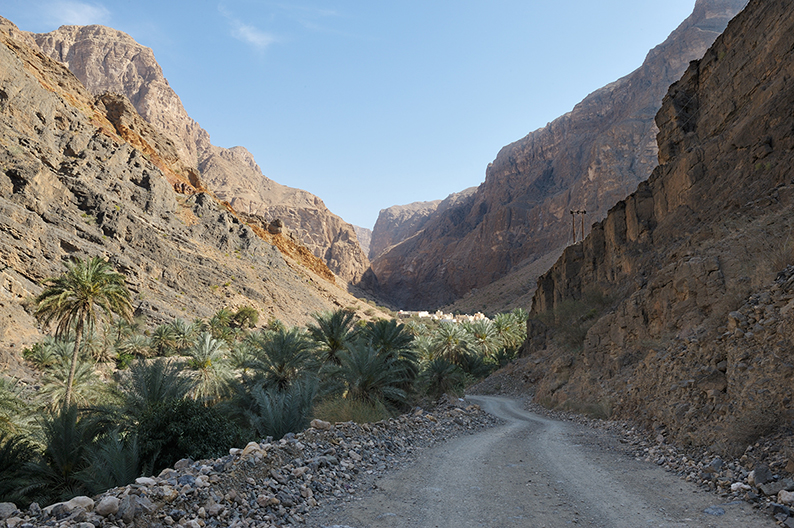 Right off Muscat are the first "amuse bouche". Pleasant and easy ride through Wadi Yiti, then a bit more rocky Wadi al Mazari, following the ruins of its old falaj, before reaching one of the most beautiful wadii of Oman, Wadi al Abriyeen. It's the attraction of the day. What makes it so beautiful to me ? Water ! It's full of water running down peacefully. And water in a wadi means water crossing. Call me childish, but I love getting my car wet. I also can use a good bath, and there are many pools along the way for me to do that.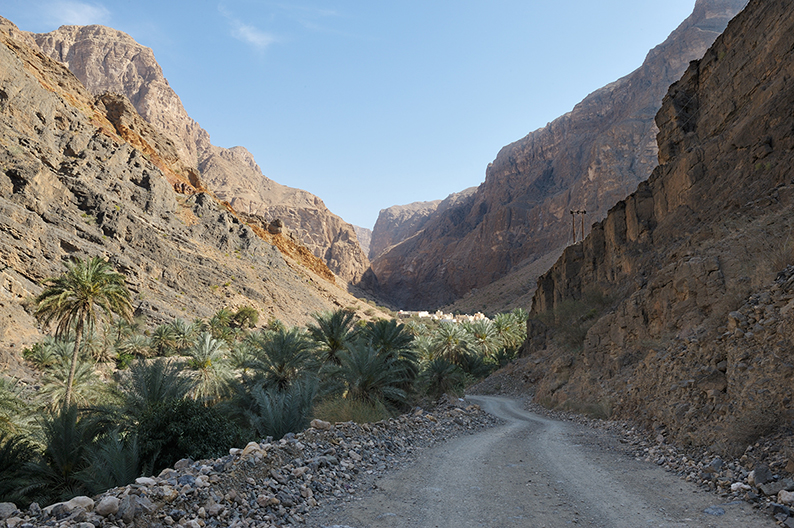 Now a quick note of caution here. It's always easy to dive in, it's not always easy to climb out. Sounds stupid, but each year people die drowning in wadi pools because they got over excited and jumped in fresh water before realizing that there was no way out of it. Instead of pool, we should call them what they really are; holes. Holes in a rock. Some deep enough with no real path to climb back out. The ones by the village of As Suwayh have ropes on their sides for you to get back up. But that isn't a piece of cake either. You still have to pull yourself up.
As I reach, some local villagers are sitting in the shallow waters, doing exactly what I intend to do; washing. I join them respectfully. That means I'm keeping my clothes on. Ain't exactly proper to strip naked in front of strangers, here or anywhere else for that matter. But as they now leave, I get down to my shorts and take the dive. Oh so cold! Oh so good ! What a blessing. You don't care how dirty and smelly you are until you start washing up and realize how much it feels good to be clean.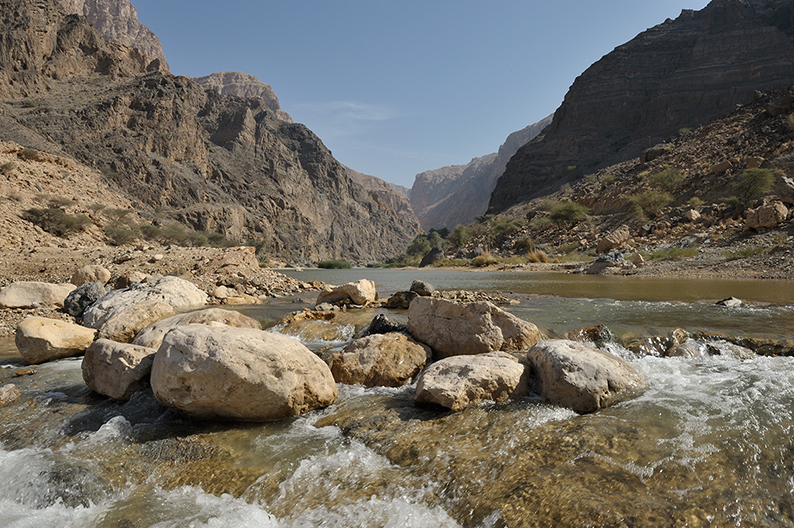 It's such a blast, I take all the time in the world, enjoying the swim while my clothes dry on the rocks. Soon local kids join me. Here comes the splash contest, jumping from as high as possible, making the biggest plash as possible. Those kids are like goats, climbing with an ease that puts me to shame. You're not a mountaineer unless you live in the mountains.
After a while, the sun fades away behind the summit, time to get back in the car and move on. As the kids earlier, I try to make the biggest splash possible with the jeep as I pass through the water. Only I'm a bore and have too much respect for nature and locals to come and trash the place for my egoist pleasures. I slow down and absorb as much of this beauty as I can, only to be passed by a white Land Cruiser full of tourist speeding through the trail. That's the thing that always gets me. Why the rush ?? You're here to see, people !!! They're going so fast as if they had to do all of Oman in one day. Not only you can't see a thing that way, but it must be so rocked and tumbled sitting congested in the back like that. I want to stop every five seconds to take a picture or simply enjoy the moment, and you guys rush through happy without noticing shit !
The Wadi, like all other major wadii on this side of the mountains, ends up on a white beach by the Indian Ocean. Perfect set-up for the night. The weekend is now over, tonight should be quite and peaceful. There is even a fresh breeze coming from the ocean to make it just right. My first day on the Easter side couldn't have gone better.