As I just completed the Oman trail, a 1.500 km journey through the Al Hajar mountains in Oman, on steep and sometimes treacherous tracks, I can't stress enough how impressed I am with my Jeep Wrangler. What was originally an arrange marriage, has since become a love affair.
Jeep was never my first choice of vehicle for off-road overland adventures. While a student at San Diego State U, I drove a 1969 Toyota FJ40 LandCruiser, and looked condescendingly upon my neighbor's Jeep. His car was nothing more to me that an uncomfortable beach toy for frat boys. My Toyota was an adventure machine, bought from an old Mexican hunter used to roam Baja California for wild game. It was rugged, had patina, character, charisma, it gave me credibility !! There was no way the two could connect.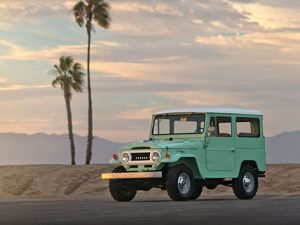 When moving to Europe a few years later and looking for a new motorized companion, I first laid my eyes on another legend; the Land Rover Defender 110. And it was love at first sight. This was it, the other ultimate adventure mobile. Owning one would turn me into an explorer immediately. However, besides being uncomfortable and, yes, somewhat unreliable, two things I could easily and un-objectively faint to ignore, it had a "bigger" problem that turned out to be the deal breaker; it was just too tall to enter my Paris underground parking ! A problem a true adventurer shouldn't have to be confronted with, I agree, but one that left me without a car for quite sometimes.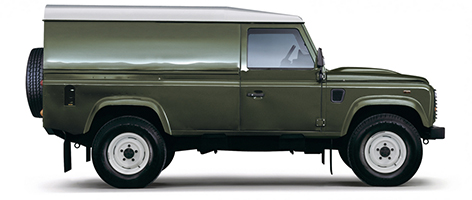 It's only ten years later, in 2012, when Jeep started selling its latest version of the Wrangler JK through FIAT dealerships in France, that I found a viable option. Besides not being a Defender, it still offered enough valuable options to consider it as my potential adventure getaway. First its size; standing at 187 cm tall, it entered my parking and was long enough for me to sleep inside. (one of the numerous advantages of being short. I'm 5'9 /175cm). Also, It was comfortable enough for my wife to enjoy the ride. While remaining a true off-roader it offered options normally only found on main stream SUVs. I could take the top off and use it as a convertible. It had better mileage and best of all, was cheaper. 100.000 kms later, most of it driving off-road, through mountains and deserts, I can say I have no regrets whatsoever. It turned out to be just what I needed.

I bought the Unlimited (4 door) SPORT version. SPORT being the entry level, below the SAHARA and the RUBICON. Yet it proved to be the best way to go.

Let's quickly get the SAHARA comparison out of the way. It is the luxury option, good if you want to look "mean" on your school run. The "upgrades" from the SPORT are the 5 speed automatic transmission, leather seats and painted top-fenders combo. I would argue that the automatic is easier to drive, which is a plus when you start off-roading, but with time and experience you'll end-up finding it less responsive than the manual. Besides having a problem with leather seats because I'm Vegan, they make your back sweat if you venture out in hot climates. Traverse Oman in a car with leather seats and you'll see why it doesn't make any sense. The painted fenders and top is good for urban "exploration" but get rapidly scratched on the trail. You'll wish you had plastic ones instead the day you drive through a forest trail.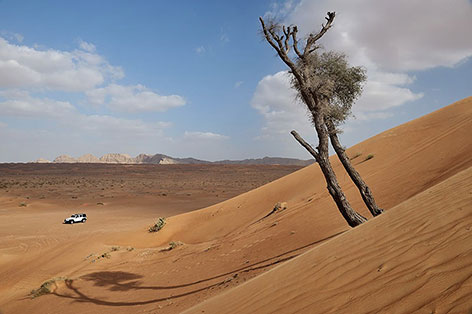 The RUBICON, which was not yet available in France when I bought my SPORT, is meant to be the ultimate when it comes to off-road capacities. And it is ! It has stronger axles, locking differentials, automatic sway bars dislocks, and is only fitted with a Penastar V6 3.6L gas engine, while the SPORT has a VM Motori Inline 4 2.8L CRD diesel. Yet is it really worth the premium ? Not really !
Let's start with the engines. Both are fantastic, but the diesel scores higher for a few reasons. The Penastar will get you out of the starting block a lot faster than its diesel cousin no doubts, but will show its "inferiority" when Torque must truly speak out. (We all know that torque is what we judge an engine on). Having driven extensively through the Arabian deserts, I know I have an edge towards the end of the climb on large dunes when we lose that precious momentum. It allows me a smoother approach with less revs and stress on my engine. I also know I have a much better gas mileage, which is also a plus when driving long distances in remote areas.
Regarding the other added values of the RUBICON. Unless you enjoy rock crawling, (which doesn't really apply to overlanders) chances are you will never really need them.
Now that we are done comparing models, it is time to see the advantages and disadvantages of the Jeep on its own if you plan on buying one for your future expeditions.
Let's start with the good stuff, without digging too much into technological details. (Automobile-catalogue.com will provide for it if really you are in that kind of stuff). First and foremost, it is comfortable. I know many only seem to care about performance, but comfort should always be on top of your list. After all you're about to spend long hours seating through some very bumpy trails. If by the time you arrive to camp, your back is locked and your ass won't allow you to sit ever again, performance won't matter to you. I'll guarantee it. That Jeep will take care of you, whether you're in the front or the back. Great seats, arm rests,(defender drivers will know why this is mentioned), a very efficient air-con and heating system, ergonomic dashboard with all you really need and nothing else, storage, almost decent visibility, and quiet enough for you to actually carry on a conversation with other passengers, without having to fight over engine and exterior wind noises.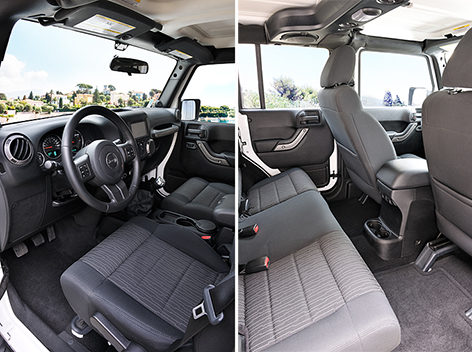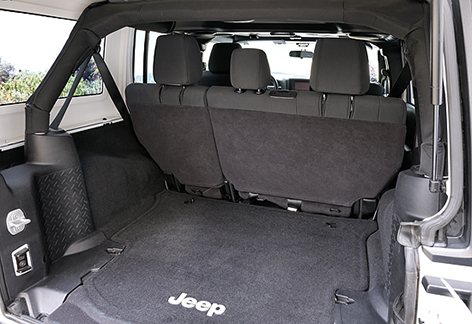 Regarding performance. I do believe this car, just like all other available true off-road (Defender, Land Cruiser, G-class, Patrol) vehicles on the market, will outperform its driver by such a wide margin, it doesn't really matter where lays its limit.
What I mean is that you will reach your daring point, way before the performance of the car fails you. You'll turn around, over concerned for your own safety (to put it diplomatically) or your car's integrity, before the car breaks a sweat, can't climb anymore, crawl, or whatever else you had imagined yourself doing with it. It is truly amazing what those vehicles are capable of, where they can go, what they can endure, before our skills and experience as drivers can match their competences.
This brings me to another touchy subject. Living in Dubai, I am amazed by the amount of work and "upgrades" people put into their Jeeps. Unlike any other 4×4, Jeep can be customized to no limits; lifts, new suspensions, oversized tires, ECU improvements, new exhaust and air intake devices, etc… I get the look issue, and the will to personalize or "decorate" your cars. But to offend a few egos here and there, I would consider upgrading your driving skills before you touch anything on a car that is perfectly capable of tackling anything thrown at it stock ! I would also argue that a lot of what is done to a car for looks and egos is most often detrimental to the car's performance. (Don't trust me on this or hate me over the argument, read scientific articles on aerodynamics, size, weight, performance ratios and their interactions if you find the time)
Now is the car the perfect overlanding vehicle? No. Jeeps are not designed as overland vehicles like Defenders and LandCruisers. They have a more playful, local, recreational purpose.
(As proof, the 4 door model is a fairly recent addition to the line.) As such it lacks payload capacities in comparison to others in its class, and you might want to consider traveling light in a Jeep. Before thinking about getting a roof tent, a fridge, a cooker, an extra battery and all other neat but heavy camper like additions to your "rig", make sure you add up the numbers. The roof isn't strong enough a structure to support extra weight. You'll need reinforcements. The trunk storage is minimized by the roll bars and an oversized speaker. The attachment hooks for the net required to keep everything in place aren't positioned in practical locations. All of which emphasize how this car is made for fun and games, not expeditions.

The other issue with the car is its technology. It is a very very good thing until it breaks down. Now to be honest it hardly ever does, as long as you maintain everything in proper order and respect service schedules. But those of you who venture in less civilized parts of our world, will find it much harder to get a car that sophisticated fixed by local mechanics, than a good old Land Cruiser for example. (Better know about your own car, than trust someone else who sees it as a potential headache anyway.) It's also less forgiving with poor quality fuels. Think about removing that state of the art catalytic converter before entering countries with high sulfur fuel or it will clog and bring an extra fuel filter with you for emergencies.

Still, despite its minor "limitations", I find it to be a perfect fit for my own needs. Because I couldn't charge it like a mule, I travel extremely light and find myself better off that way. It's lack of payload is compensated by a better off-road ability, which allows me to pass in places most others won't go. It's engine, like the rest of the car, is extremely reliable despite all the beating it takes from off-roading in some of the worst trails and weather conditions on the planet.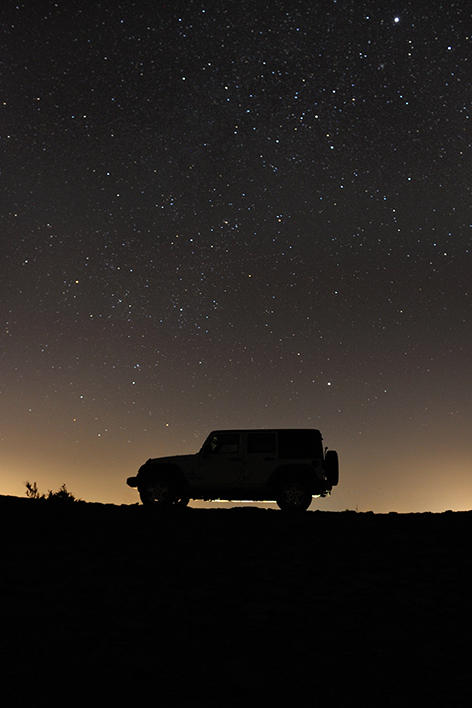 As much as I still get emotional when I see a Defender or an old Land Cruiser, the Jeep turned out to be the best option available to me. One that took me places I could have only dreamt of.
Want one ? here is the link to Jeep UK