After a few days on the GR 11 it becomes obviously clear this journey is an introspection. It is not full of wow moments and Instagram ready landscapes to photograph. Instead it's a never ending succession of little things and precious moments making this adventure very special – The butterflies flying along in front of the bike as dolphins would in front of a boat at sea… The dears hiding in the shadows of the woods, looking at me looking at them, debating on the extend of danger I personify, before safely running away… The majestic ancestral trees dominating the landscape, where birds come to sing to me the news of the day… The abandoned tiny chapel covered with vines nobody comes to cherish anymore, offering a place to rest in peace…
Nothing here is obvious, most is lost within a multitude, only to be found by those who take the time to appreciate underrated pleasures.
Most of my day is spend alone. Yes, I come across a few people now and then, like a farmer attending his field, a fellow cyclist here and there, an older lady walking her dog, etc… But it is nothing like the crowded Alpine trails in the summer or the American Pacific Crest Trail. There will be no patch here, celebrating you as a through hiker once you complete the journey. Your only reward is the peace of mind this bucolic adventure delivers. Because as the trail forces you to slow down, you suddenly find the time to reflect on your own life, its achievements, your mistakes, the losses… Transforming the journey into a philosophical endeavor, an ongoing meditation guided by the rhythm of your own two pedals.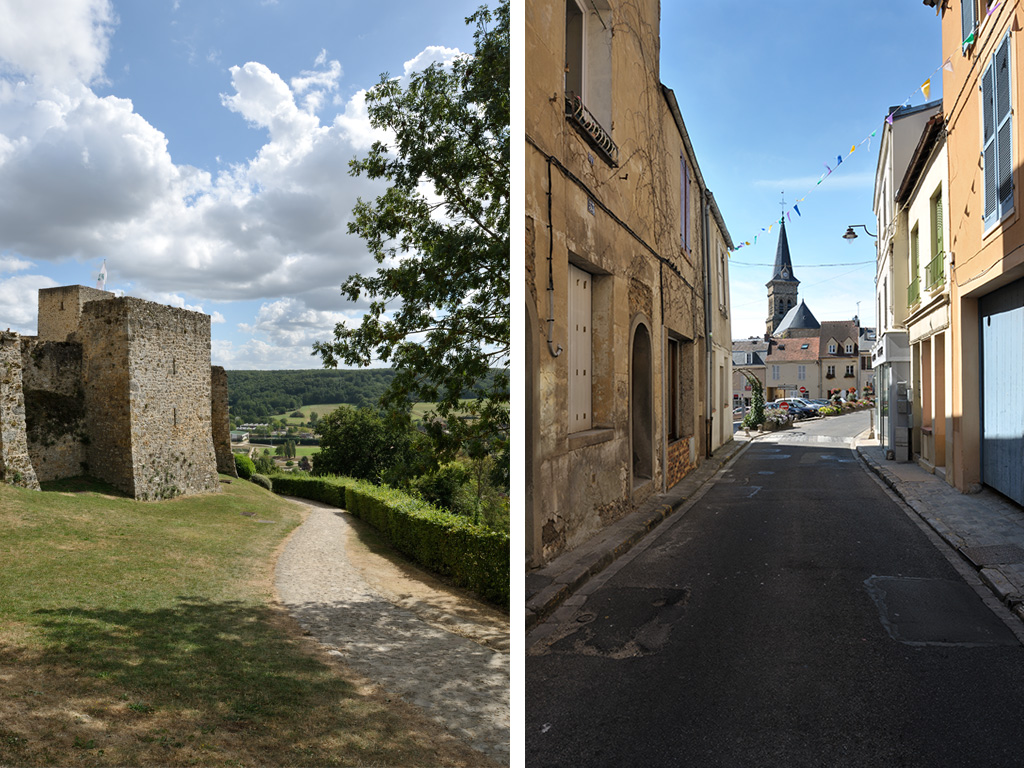 The feeling is even more tangible when I enter villages. The contrast between me and them is poignant. Two distinct drum beats. I am now an observer standing by the side of the tracks, looking at people inside a fast moving train passing me by. Their preoccupations are no longer mine. As I arrive in Chevreuse, a wedding is about to start. Well dressed people congregate towards the church, like bees around the hive. There is a sense of urgency. Someone is late, it's the bride. It's meant to be the most beautiful day of their lives, but that happiness seems to require a lot of organisation and stress. Looking over them, the medieval castle high on the hill, or what is left of it. It is all very pretty, very French. Or at least what we think about when we think about France. A nostalgic image this trail takes pleasure glorifying…