As you pass through villages, you get a pretty good sense of how organized life was in the past. And in a way, it's no different from what you'll find in many other parts of the world. A settlement near a water point, where the local population could grow its food and raise animals, while protected by a fort overlooking the villager's houses.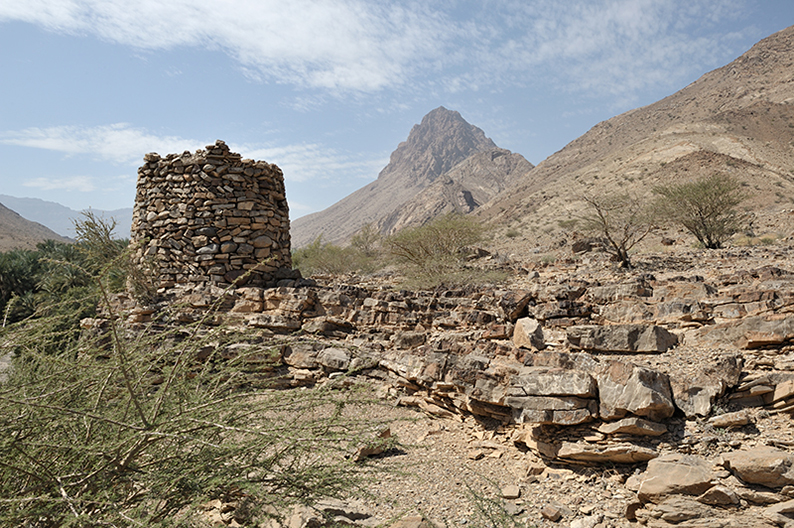 Around the village, either a sophisticated necropolis or a simple graveyard, and a network of communication towers, to either exchange informations with near by villages, or alert the local population in case of an attack.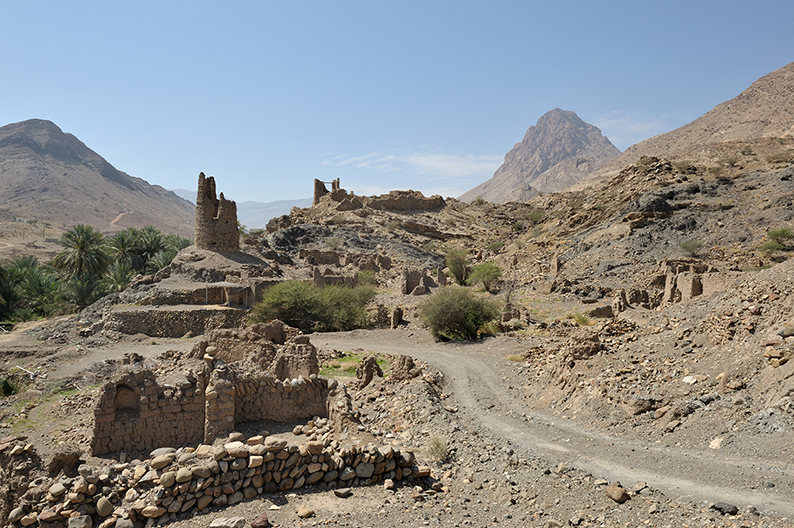 Most of those early architectural edifices are now in complete ruins.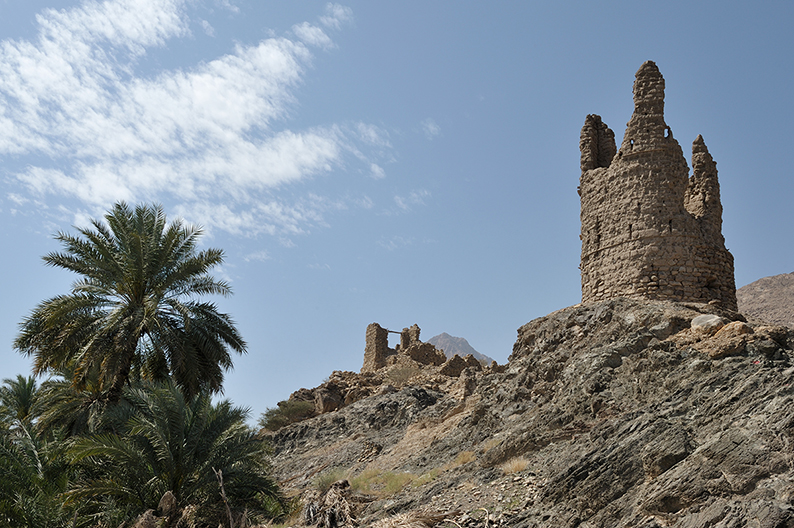 Forts, towers, and houses have crumbled and been replaced by rather unaesthetic modern accommodations. The only thing surviving unchanged from that glorious past are the date gardens, and here and there, a few significant forts. Most of those were built or modernized during the XVI century Portuguese occupation. Local authorities have recently realized their touristic value, and started their renovation.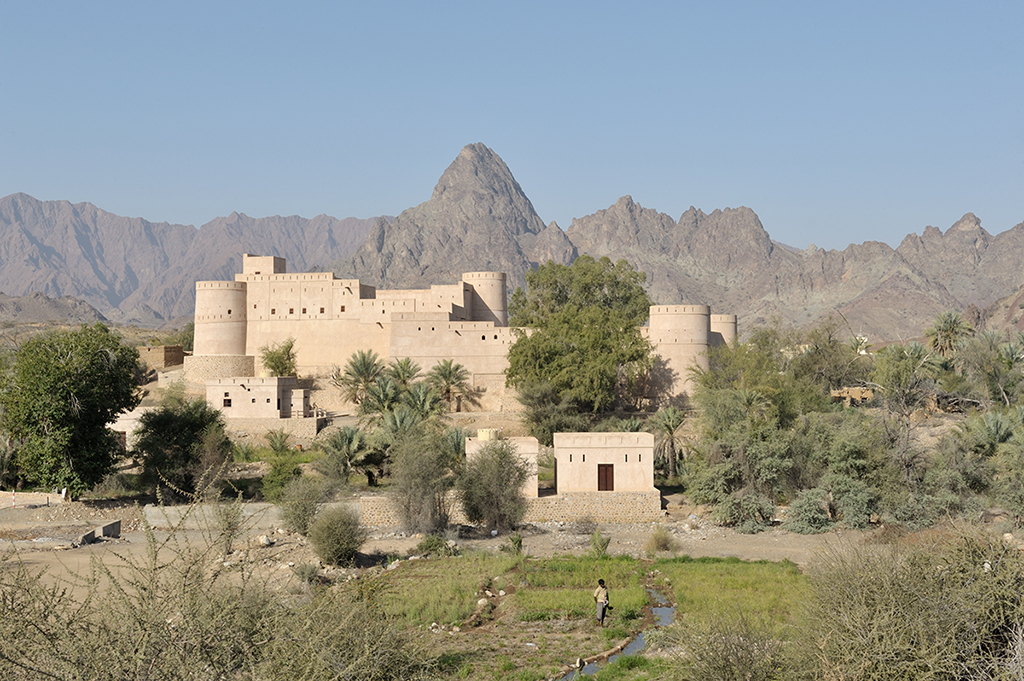 The one in the small village of Haybi is a good example, and has been undergoing a complete renovation for quite some time now. You can't visit the interior yet, but just the outside view is worth the stop.